About Us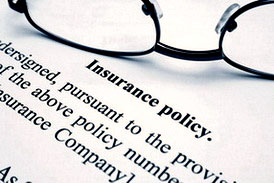 Suburban Insurance is an independent insurance agency serving the Philadelphia and South Jersey area since 1984. The office is located in Mount Laurel, New Jersey just minutes from any Philadelphia bridge.

We are an Independent Insurance Agency
Unlike an insurance agency which exclusively provides coverage from one source, Suburban Insurance offers the services of several insurance companies. We follow very strict criteria when choosing the insurance companies we represent, and constantly monitor their performance to ensure you the best possible service. In addition, we continually evaluate new insurance companies and products that may be an asset to your personal or business security. We don't work for an insurance company, we work with you, for you.

Teamwork
Working together as a team toward one common goal, Suburban Insurance is dedicated to making your insurance program a winner. We are committed to getting to know you and your unique insurance needs. In doing so, we can utilize our vast resources, including the impressive list of insurance companies we represent and our highly skilled staff of insurance experts, to devise the best possible program for you. We can pass our tradition of success on to you.

Mission Statement
It is our goal to serve our client's total insurance needs through a complete multi-line portfolio of insurance products offered through various insurance companies. Our objectives are best met by stressing to our insureds the importance of good communication between the agency and client to insure proper coverage is in place. These goals are achieved by:


Listening to the customer
Responding to his/her needs with integrity and responsibility
Providing quality products at fair prices
Maintaining standards of excellence in customer service
Improving all procedures on an ongoing basis through teamwork with our customers and partners.