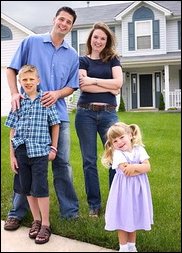 Get Free Life Insurance Quotes from Suburban Insurance!
Are you ready to invest in your family's security without breaking the bank? Join the thousands of consumers who have found affordable life insurance through Suburban Insurance's hassle-free quote service!
The Fast, Easy Way to Find Life Insurance
At Suburban Insurance, we know that finding the right life insurance policy is essential to achieving the financial security you need. That's why we've partnered with InsureMe to help you find a policy tailored to your personal needs.
When you enter your information to the right, our database will match you with some of the best life insurance companies in the business. In return, you'll receive free quotes for life insurance allowing you to compare and determine which policy is right for you.
Find a Policy Today!
Let Suburban Insurance find a policy to protect your family for years to come. Get your free life insurance quotes today!