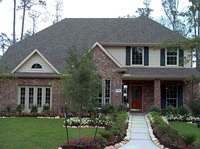 Protect Your Home
Your home likely represents the biggest investment you'll ever make. Protect it now with home insurance quotes from Suburban Insurance.
Take Advantage of the Competition
At Suburban Insurance, we know how hard it is to find affordable homeowner's insurance. Let us go to bat and find you a home insurance policy you can afford! Just give us the information requested in our quote box for an accurate quote, and we'll reward you with quotes from top providers.
Fast, Easy & Free
If you're tired of scanning the yellow pages or searching online for home insurance from a reputable source, search no more! Suburban Insurance, powered by InsureMe, wants to do it for you—for free.
A Click Away
Cheap homeowner's insurance is just a click away!
Let us lend you our experience and expertise in the home insurance industry. Act today to protect your home with home insurance from Suburban Insurance.