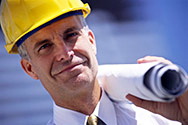 Whether your business is a brand new startup, or you have been an icon in your community for years, make sure itís protected with a free business insurance quote from Suburban Insurance.
Addressing Your Concerns
What kind of policy do you need? How much coverage should you buy? How much should you spend? What are my self insurance options? These are all valid questions—and ones we can help you get answers to.
Suburban Insurance partners with the brightest and most aggressive underwriters in the industry to help you find the affordable business insurance solutions you need. We are contracted with knowledgeable insurers, who can answer questions, listen to concerns, and provide you the most competitive business insurance rates in the industry.
Finding the right business insurance policy has never been easier!
Choose wisely.
Make sure youíre comfortable with your broker or agent. This will likely become a long-term relationship! You want someone youíre comfortable with and whom you know you can turn to for help. Suburban Insurance has been helping business owners since 1984 and we welcome the opportunity to serve you.
Meeting Your Needs
Fill out our quote box today. Youíll never need to shop for business insurance again!